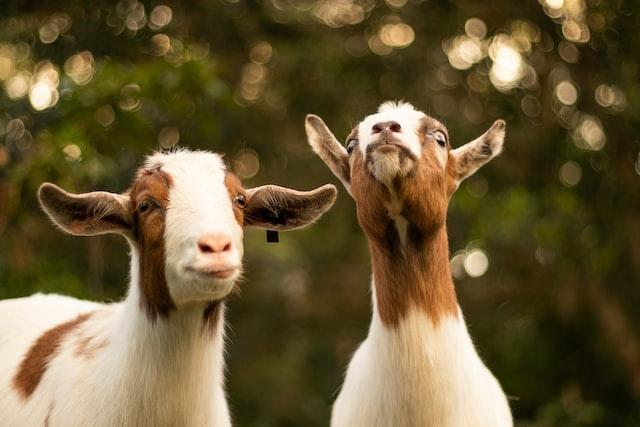 On the spot
Stone farmhouse in a square, typical of the Namur Condroz where agricultural activity is divided between culture and a bit of livestock. Opportunity to approach animals (goats, pigs, farmyard), to see the farm works to receive explanations on farm life today and discuss it.
Open landscape on classified site to visit (chapel) and near the forest (walks).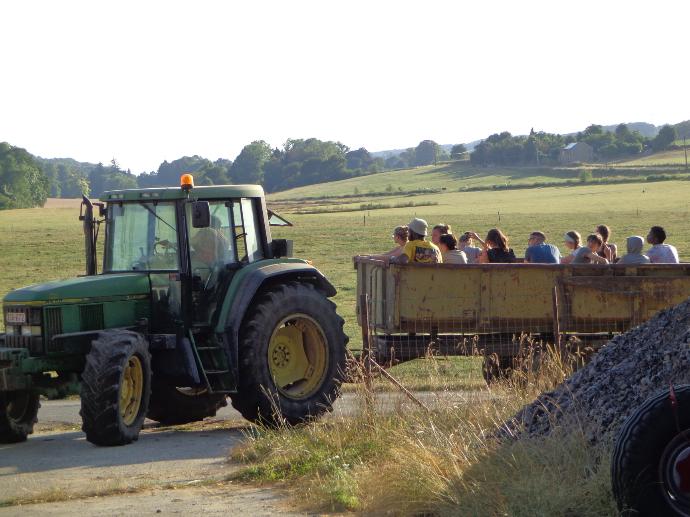 Char-a-banc ride

Opportunity to receive explanations on life on the farm today, on innovative equipment that respects the soil and to discuss it. On request, walk in the fields on a char à bancs.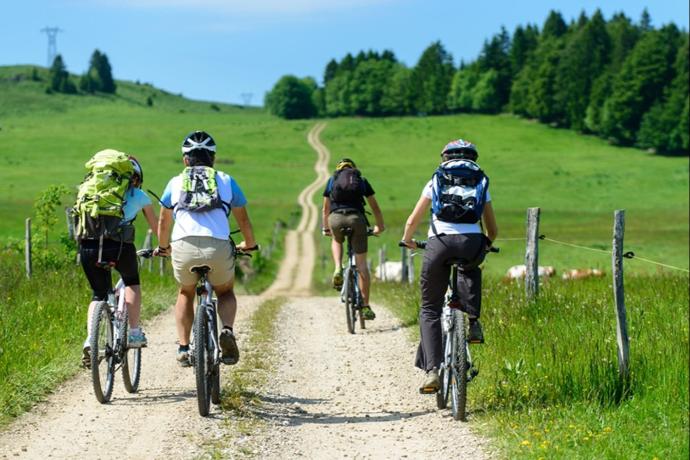 By bike
This establishment is labeled "Welcome bikes"
For the cyclist, it is good place to stop and where the hosts are happy to see you !
Services offered to the cyclist: local, repair set, brochures, information ...
This cottage is near the Ravel lines 126-127 (maximum 5 km)
Walks, leisure and family visits, museums, relaxation ...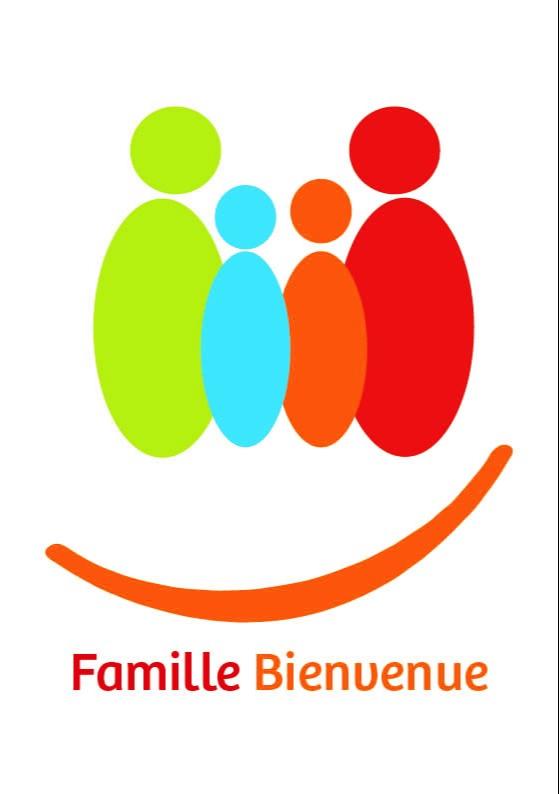 A new Label for successful family holidays!

The Ambassadors labeled "Families Welcome" are committed to families and children to do everything to ensure a warm and personalized welcome!

Equipment, services, games, security…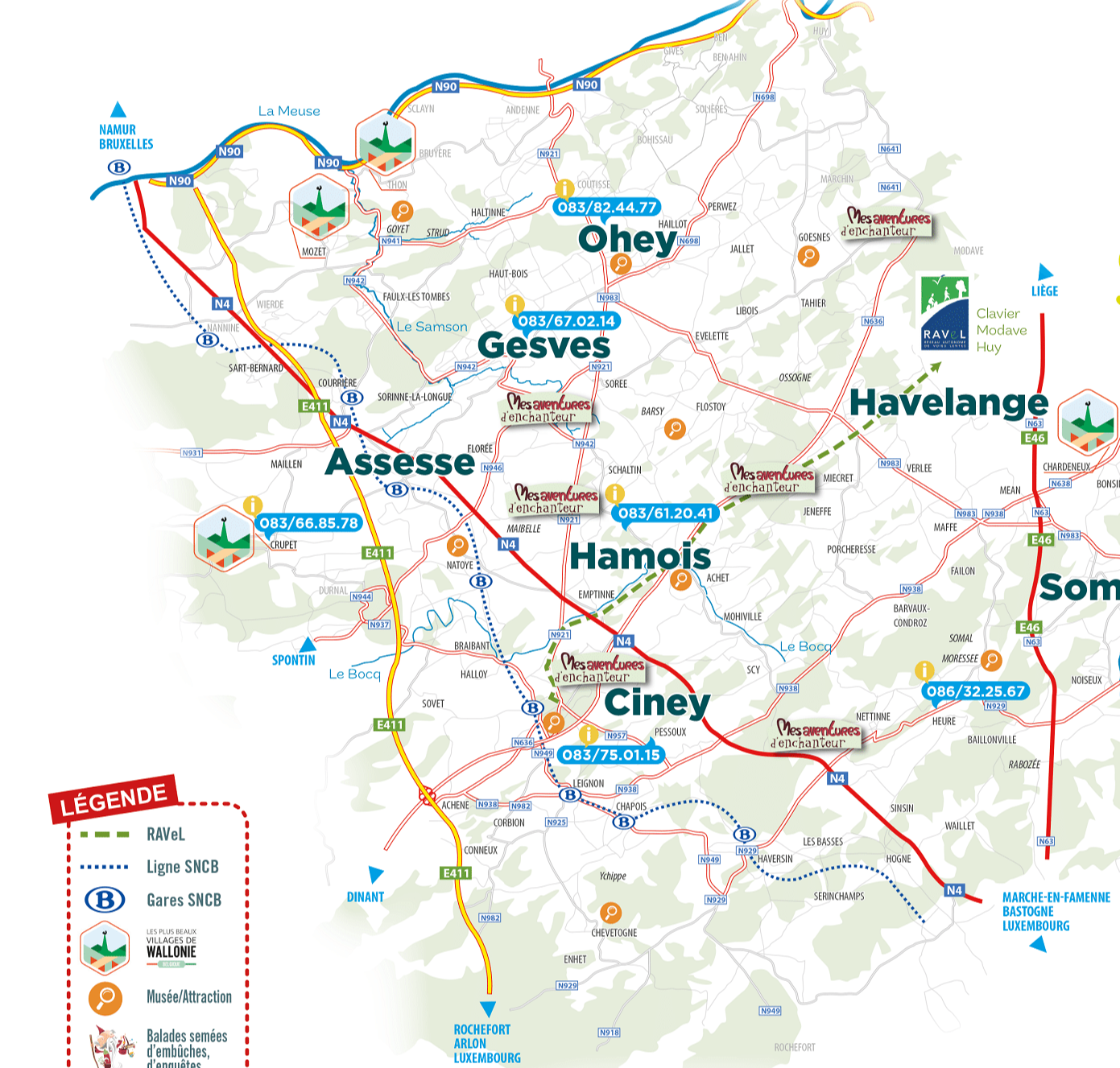 Information from:

Maison du Tourisme Condroz-Famenne
Place Monseu 23 – 5590 CINEY
00 32 (0)86401922
info@destinationcondroz.be
More info
Syndicat d'Initiative et de Tourisme d'Ohey
Rue du Tilleul 94 - 5350 OHEY
00 32 (0)85 82 44 77
00 32 (0)472 37 60 56
si@ohey.be
www.ohey.be
Maison du Tourisme des Terres-de-Meuse
Quai de Namur 1 - 4500 HUY
00 32 (0)85 21 29 15
www.terres-de-meuse.be
info@terres-de-meuse.be
Syndicat d'Initiative Entre Eaux et Châteaux
Vallée du Hoyoux 6b – 4577 Pont de Bonne MODAVE
00 32 (0)85 41 29 69
www.eauxetchateaux.be
info.sivh@gmail.com
On site (in the cottage): maps and tourist guides available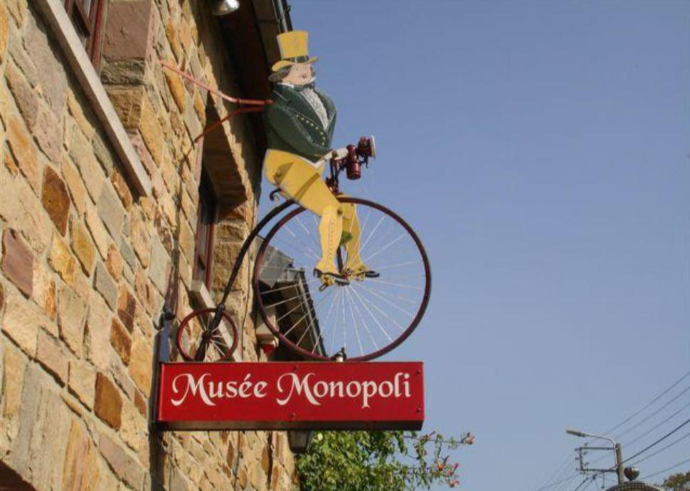 Nearby museums :

Musée "Terre et Homme"
Musée "Ecole d'antan"
Musée de l'héritage "14-18" et "40-45"
museeheritagegoesnes@gmail.com
00 32 (0) 474 44 42 26 (Dany)
00 32 (0) 475 68 44 94 (Roland)
Musée Monopoli à Barsy
00 32 (0)2 725 09 22
musee@musee-monopoli.be
www.musee-monopoli.be